Tight buffered fiber extrusion line-optical cable machine
Description
Application:
This Optical fiber cable production line makes fiber optic cable buffer 0.6/0.8/0.9mm. Cable structure: bare fiber + LSZH/PVC sheath, and other similar cables.

This line can be used for steel wire plastic coating, steel wire diameter 1.0mm max. which is mainly used in FTTH drop cable production.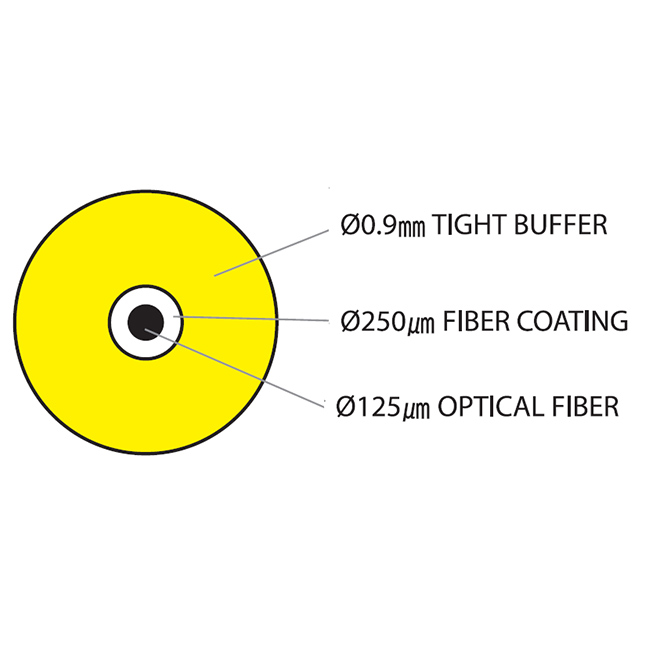 Features:
1. Precision special small extruder and precision fine adjustment machine head. The outer diameter of the cable is uniform, the core degree is high, the outer diameter is automatically feedbacked, and the cable diameter curve can be traced back.
2. The vacuum system is adjustable in vacuum and can be linked to the line speed.
3. Optical fiber is motorized released. The tension is precisely constant and the additional loss is small.
4. Temperature control is controlled by imported OMRON temperature control meter, and temperature control is accurate.
5. Double-reels automatic change, the operation is stable and reliable.
6. International industrial computer technology control system with high degree of automation, it can be linked with MES, ERP systems, real time tracking and managing production.
7. The main control systems and components are international famous brands, and the production line has high stability and reliability.
Technical Parameters
1. Structure speed: 350m/min
2. Production outer diameter: 0.6-0.9mm
3. Fiber tension: 0.4N-1.2N±0.05N
4. Reel specifications: standard 25KM and 50KM discs
5. Reel specification: diameter 200mm-400mm
6. Additional loss: ≤0.02DB/KM (SM fiber)
7. Production line length: ≤22M
8. Power supply requirements: 35KVA, AC380V ±10% 50HZ three-phase five-wire
9. Normal machine running power consumes: ≈17KW/h.
10. Production capacity: ≈18km/h( PVC buffer), ≈12km/h( LSZH buffer)
Line Configuration
Two heads fiber motorized pay-off;

Fiber Preheating oven;

25KG dryer and hopper


30 Extruder;

PLC+IPC program electricity control cabinet;

Movable water trough and warm water tank;

Cooling water trough and water tank;

Ink-jet printer stand device without ink-jet printer;

¢400mm wheel capstan;

Tension unit;

Take up machine (automatically switching take-up option available).